Implants
---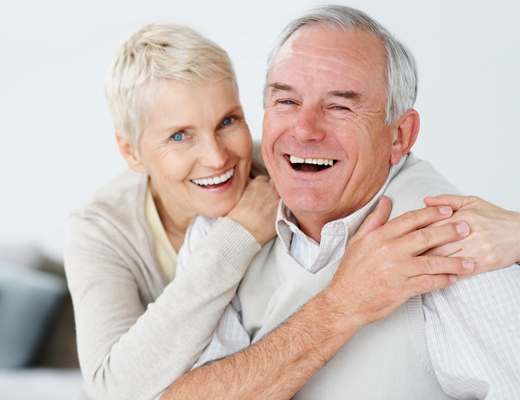 A dental implant can drastically change your oral health for the better. Mimicking a real tooth, these dental devices can lead to several positive results.
If you're interested in dental implants in Tucson, AZ, Carlos Rodriguez, DMD is here to help! Call us today to make an appointment.
What are Dental Implants?
A dental implant is a device inserted into a tooth's root, helping support artificial teeth, such as crows, dentures, or bridges. An implant is surgically placed at a dental office. This dental device is used to replace a missing tooth, whether due to an injury or disease.
What Makes a Good Candidate?
It's important to note that dental implants aren't the right choice for everyone. You'll want to visit an experienced dentist to determine if you're a good candidate for the procedure. To qualify, you need to have one or more missing teeth or a decayed or broken tooth that's beyond repair. Unfortunately, you may not be a good candidate if your jawbone isn't strong enough to support an implant.
Benefits of Dental Implants
Below you'll learn about the advantages of dental implants:
Acts and feels like normal teeth
As an implant works just like a real tooth, you can eat and talk like normal. Unfortunately, this isn't the case with dentures. Many patients say they can't even notice a difference between an implant and a real tooth!
Prevents bone loss
If you have a missing tooth or missing teeth, the jawbone in the empty space can start to deteriorate. This is due to a lack of stimulation that encourages bone growth. That said, having missing teeth can lead to bone loss over time. Luckily, dental implants stimulate the bone in the same manner, which prevents deterioration!
Lasts for decades
Another perk relates to the longevity of implants. While a bridge may last about 10 years, an implant can last a lifetime! The high-grade titanium implant fuses to your jawbone, creating a strong tooth-like hold for decades.
Think a dental implant may be right for you? If so, call Carlos Rodriguez, DMD, today to learn more about our top-notch dental implants in Tucson, AZ!
Sources
www.fda.gov
www.tuscaloosauniversitydentistry.com/benefits-dental-implants