General Family Dentistry
---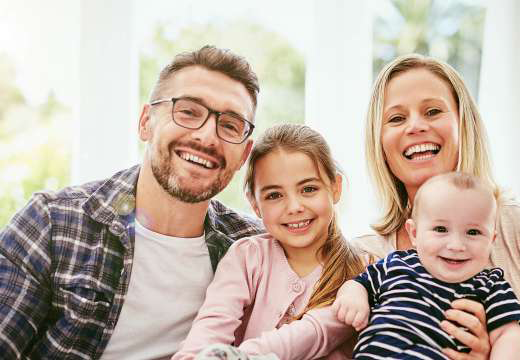 Your teeth need regular cleanings and general maintenance in order to stay healthy. As your general family dentist in Tuscon, AZ, Carlos Rodriguez DMD can treat patients of all ages, including adults and children. Our compassionate dentistry services help patients feel comfortable while giving each patient the care they need to maintain healthy teeth and gums.
Why Carlos Rodriguez DMD for General Family Dentistry?
At Carlos Rodriguez DMD, we provide excellent service to each patient. Our facility is ready to accommodate patients of all ages and with a variety of general dentistry needs. Here's what you can expect when you come to Carlos Rodriguez DMD for general family dentistry:
Excellent customer service. Each of our customer service representatives has been fully trained to provide good customer service on the phone and in person.
Easy scheduling processes. Scheduling your next appointment is easy when you see the Carlos Rodriguez family dentistry dentist.
Modern facilities. Our modern, comfortable dental facilities are equipped with state-of-the-art technology to help ensure that your teeth stay healthy and strong.
General Family Dentistry Services
We offer a range of general family dentistry services in Tuscon, AZ, including:
Teeth cleaning and examination. Get your teeth cleaned and examined by a capable professional.
Cavity fillings. When you have a cavity, it's important to get help right away from a dentist. A good cavity filling can help you avoid problems like infection.
Fluoride treatment. Regular fluoride treatments help keep your teeth strong and can stop decay before it starts.
When to See the Dentist
For most adults, seeing the dentist every six months is important for dental cleanings and examinations. You should also see the dentist when you notice signs of a problem. For example, if you're experiencing a toothache, sudden tooth sensitivity, or have noticed that your teeth feel loose, make an appointment with your general dentist.
Do you need an appointment to see the dentist? Want to bring your children to the same dentist that you're seeing? Carlos Rodriguez, DMD family dentistry in Tuscon, AZ, can help you maintain healthy teeth and gums. Call today to schedule your next visit.